Windows 10 Update Assistant could be really helpful to help keep your computer secure and provide the latest features and improvement,but you might encounter what many Windows users have experienced when they are trying to install downloaded upgrade from Windows 10 upgrade assistant,most of them even stuck at 99%.This issue literally causes a lot of headache and frustration.So fixing it become quite significant and urgent.Here in this tutorial,we'll elaborate on how to bypass this error.

Method 1. Switch off Windows 10 Update
Step 1. Launch Run and type services.msc to open Services.
Step 2. Navigate to Windows update serevices and right-click on it,then select stop.
Step 3. Right Click again and select Properties this time.
Step 4. Set the start type to Manual,then hit Apply.
Method 2. Use Media Creation Tool
Step 1. Install and Lauch Media Creation Tool.
You can download it from here.
Step 2. Follow the instruction till you get to Windows 10 Setup.
Step 3. Select Upgrade this PC now and click Next.
Step 4. On the License terms page,select Accept.
Step 5. On the what do you want to do? Page,select Upgrade this PC now,then select Next.
Step 6. Click Install to begin the Windows update.
Method 3. Install Windows 10 ISO update
There's an option allowing you to do a clean install of Wndows 10 to reslove Windows upgrade assistant stuck issue while updating the OS.
Step 1. Back up all the files you want to keep beforehand.
Step 2. Download Windows 10 ISO files online according to the edtion you want to install.
Step 3. Run ISO to install new Windows 10 on your PC.
Step 4. Follow the instrucitons to complete the updates.
Method 4. FIX it by Windows Boot Genius
You might get stuck in other issues when you update your OS,such as blue screen,boot error,etc.Methods above don't aways work for all situations.Windows Boot Genius is a tool exclusively developed for fixing various Windows booting issues including computer crashes, blue screen, random restarts, can't boot, and other Windows booting problems.
Follow the steps below,you will be able to fix the Windows 10 upgrade assistant stuck error:
Step 1. Download and Install Windows Boot Genius on a accessable computer.
Step 2. Insert a blank CD/DVD/USB disk into this computer,lauch the program to burn a bootable disk.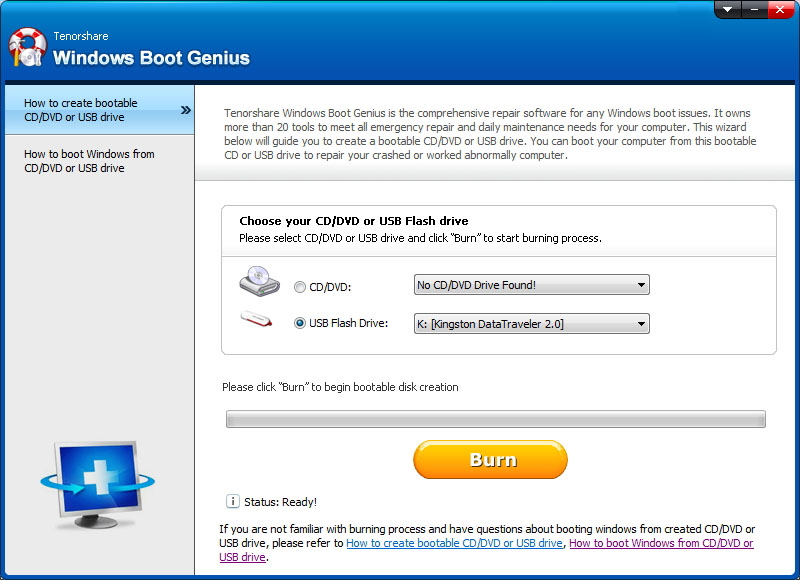 Step 3. Plug the bootable disk to the target computer,enter BIOS to set your PC boot from CD/USB flash drive.
Step 4. When you get into the program GUI,select Windows Rescue section,then click Reinstall Windows System on the left menu.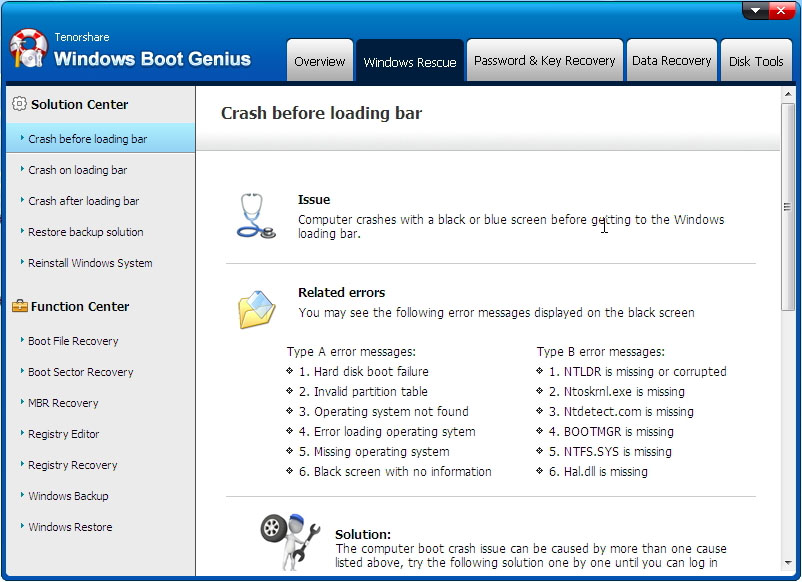 Step 5. Follow the instruction to reinstall your OS.
Now you have learned 4 methods to fix Windows upgrade assistant stuck at 99% error,it's so easy!